Keep your repair process flowing!
Your pigtail searches will never be the same again! 
NEW! INSTANT MATCH  | PIGTAIL SMART APP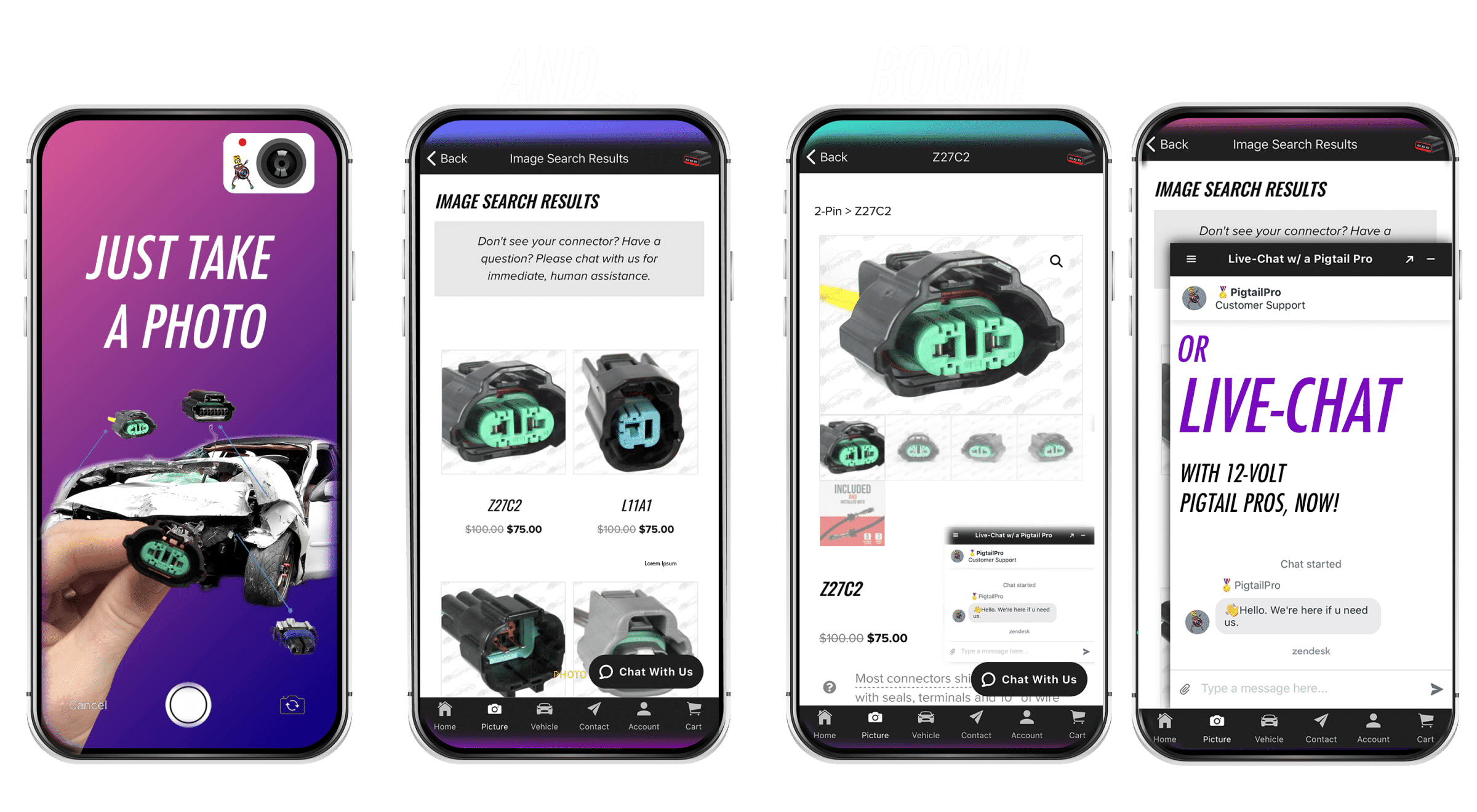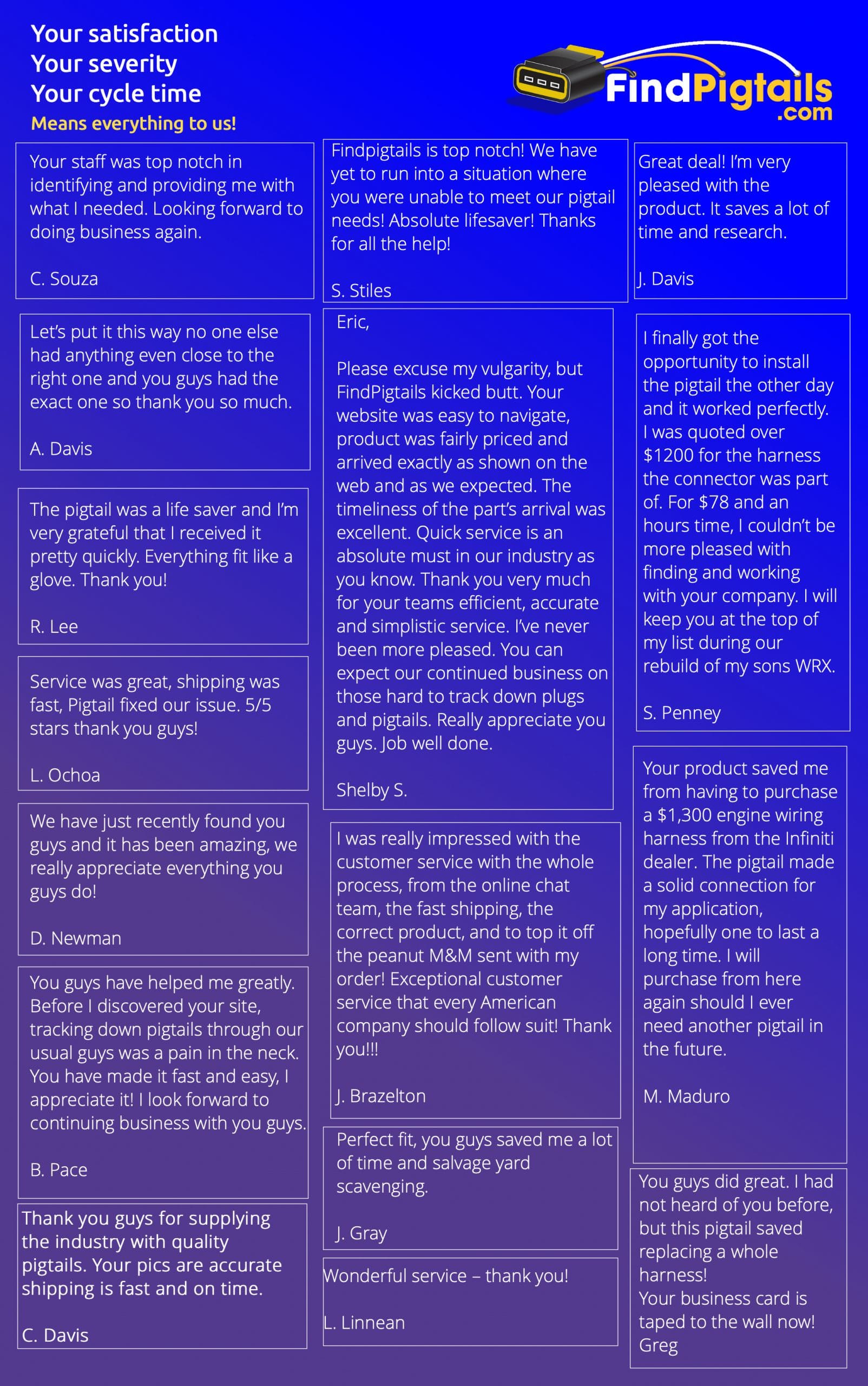 Frequently Asked Questions
Want to use our conference room? Okay, it's yours.  Take a look at it.
3 4k TVs: 75", 55", 55"
Private climate control
Fully stocked fridge
Long, cherry hardwood conference table seating 15.
Check it out, here.
Call us today at 1-800-255-5899 or email info@findpigtails.com
And...don't forget about Live-Chat Now! Just look at the bottom, right of your screen and click "Chat with Us"