Time is money, but it when it comes to replacing damaged or missing automotive connectors, having immediate access to the most common pigtails just may save the day...
Pigtail kits 👉 These are like your pigtail tackle box...
They consists of the most common, ready-to-use pigtails in your inventory and ready-to-go when you need them, NOW.
We can build a custom kit for you, review it with you or you can customize it your self.
Past customers have chosen for us to provide them with a kit ranging from 17-54 of the most common connectors...
or...
they customize it themselves, i.e. All Asian connectors and Ford, with some German makes...
or...
they request the whole set of pigtails; 8 tackle boxes worth of pigtails with every manufacturer.
Either way, order as few as 17 pigtails and you'll receive special whole sale pricing (about 60% off list price).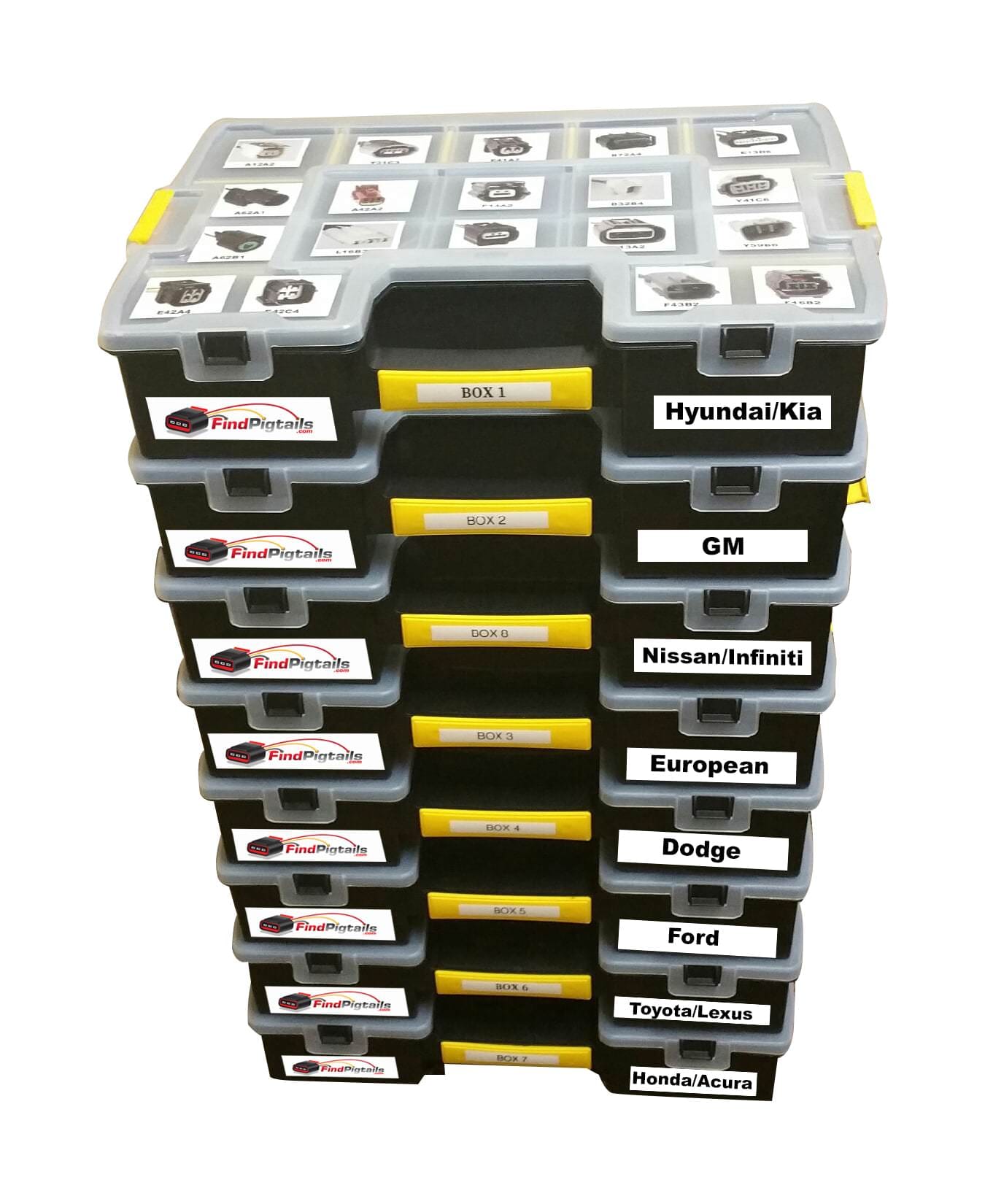 Here's a pigtail catalog of the most commonly used connectors in the collison and auto repair industry.
Get yours, here.
Most Common, Top-Selling Pigtails 👇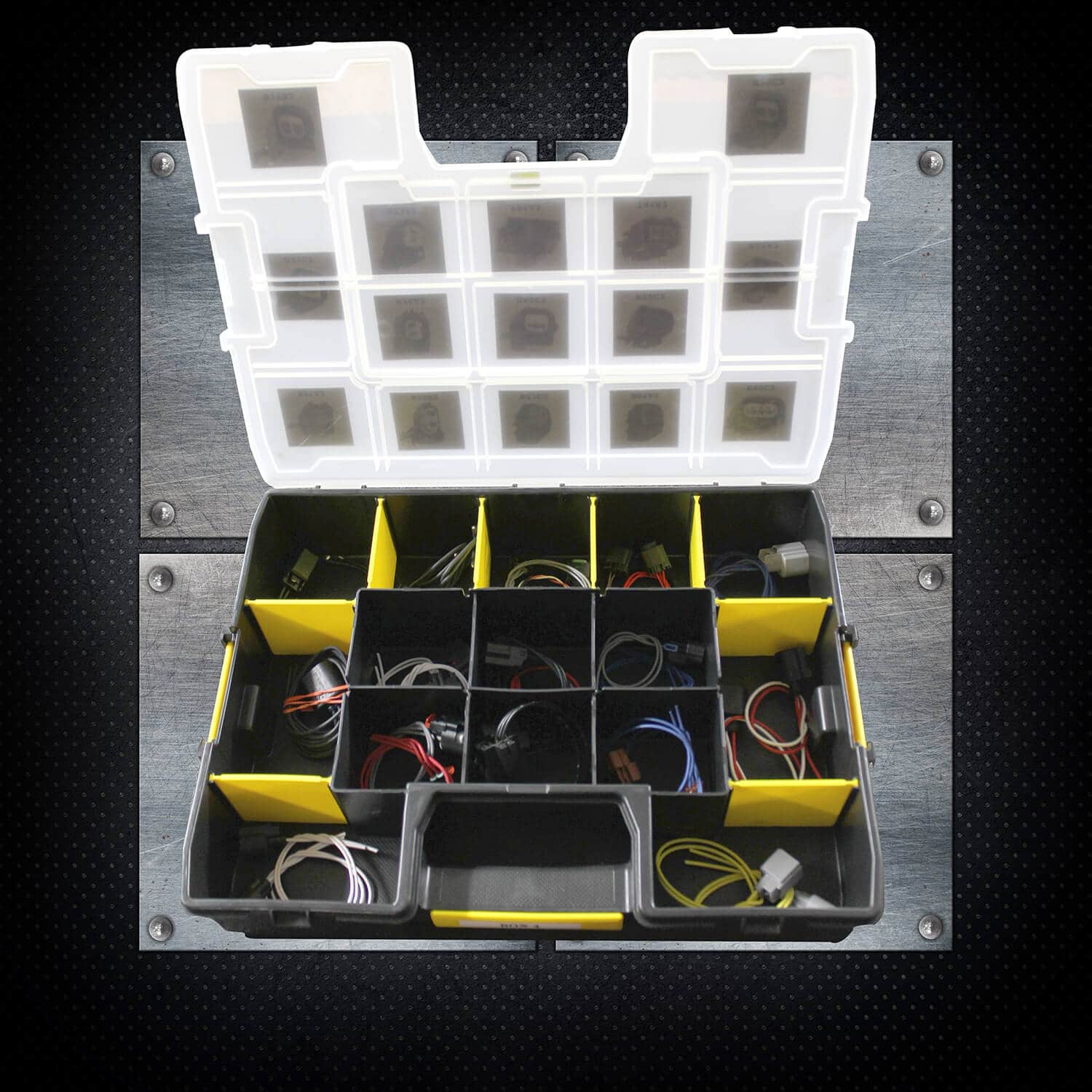 Call us today at 1-800-255-5899 or email info@findpigtails.com
And...don't forget about Live-Chat Now! Just look at the bottom, right of your screen and click "Chat with Us"