Pigtail Smart App
How to find any type of automotive connector in 10 seconds
Take a Live Photo
In the field? Away from your computer? In a lot or salvage yard and need to pigtail information for your preliminary estimates. Just take a photo and boom! Within seconds we'll provide a match of the pigtail you need from your photo.
Upload a Photo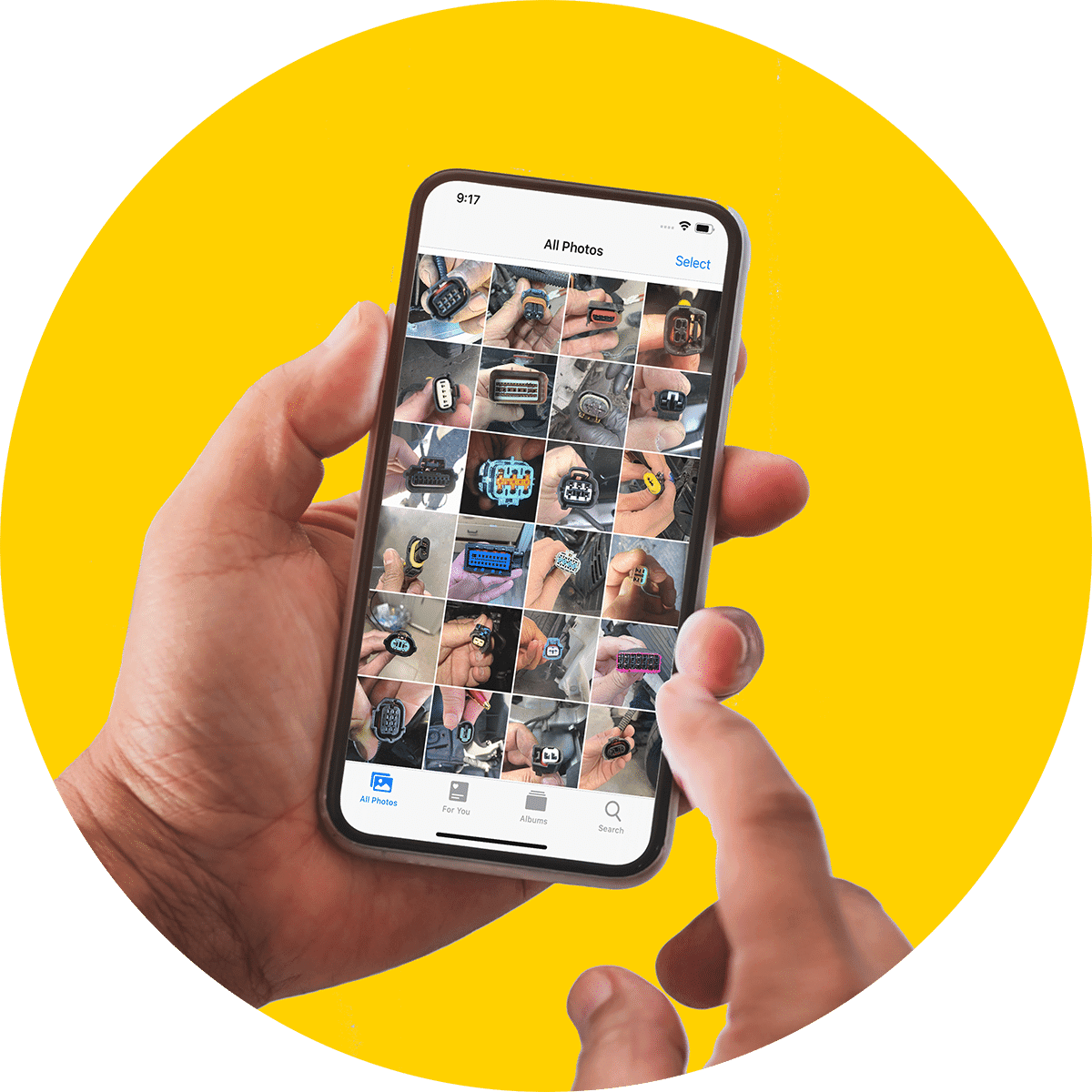 Already have a photo on your phone or computer?
Just upload your existing photo within our smart app and we'll instantly match you up with the pigtail you need. It's that easy!
Live-Chat
Our most popular feature. Whether you're in our app or on our website, Live-Chat now connects you with a Pigtail Pro in seconds. Receive live tech and schematics support, pricing, FAQs, ordering, more. 
" I can't believe how fast it was to get the connector I needed, wow. "
EUGENE HOWARD
Awesome features
Receive the cycle-time-saving information you need, now!
INSTANT PHOTO MATCHING
AI technology instantly matches your automotive connectors
SUPPORT IN SECONDS
10 seconds for a match or 20 seconds for live support
LIVE CHAT, NOW
Just like text messaging, live-chat with 12-volt technicians 
PRELIMINARY ESTIMATES
Avoid unnecessary costs and with accurate front-end pricing
Have you taken our new quick search for a test drive?
Now, you can search for your connector by just about any keyword — including vehicle model-year, fitment and more — or VIN number.
You can also get answers to frequently asked questions, access how-to repair videos and more. Se habla español!