How to Repair Automotive Connectors
Check out some of our most popular videos to repair automotive connectors.
This is just a very small portion of our content for de-pinning and re-pinning automotive connectors but we wanted to provide you with a quick look at some of our most popular videos.
You'll find 6 videos below and one bonus video a little further down.
Top Connectors
Here is a quick video listing the top-selling connectors and how to properly repair them.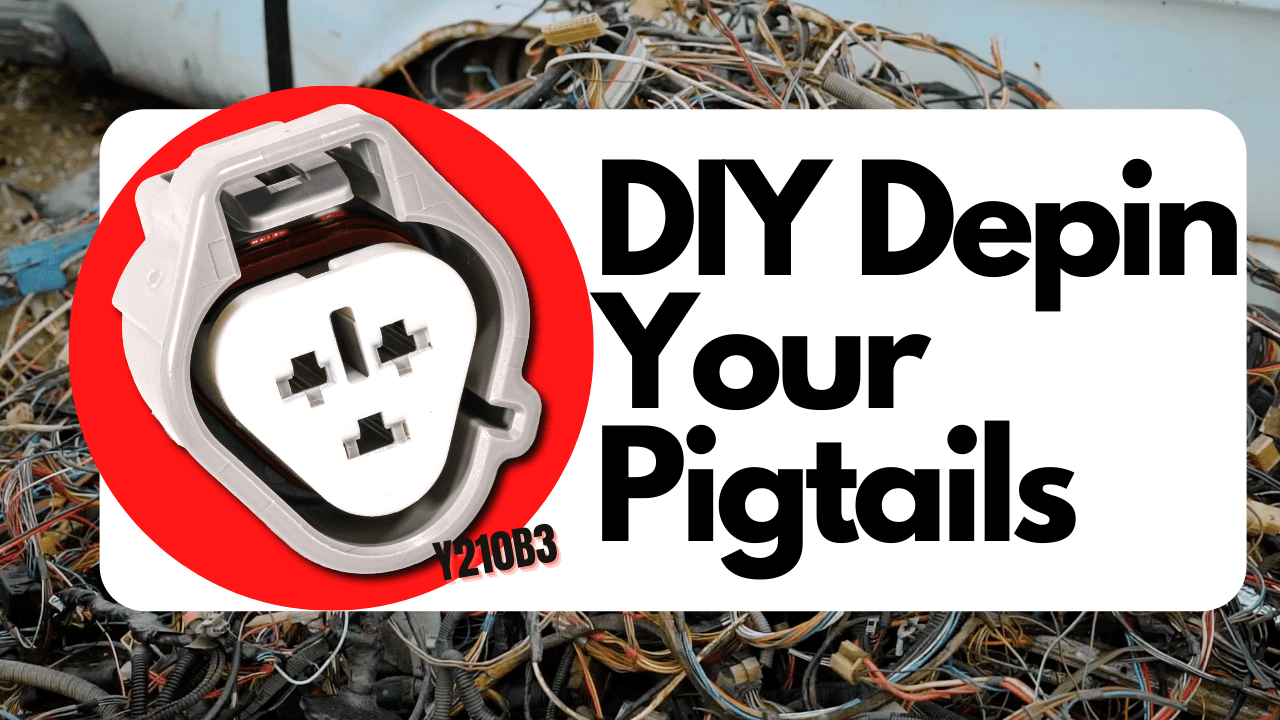 Y210B3
This is a 3-pin automotive connector. Learn how to repair it here.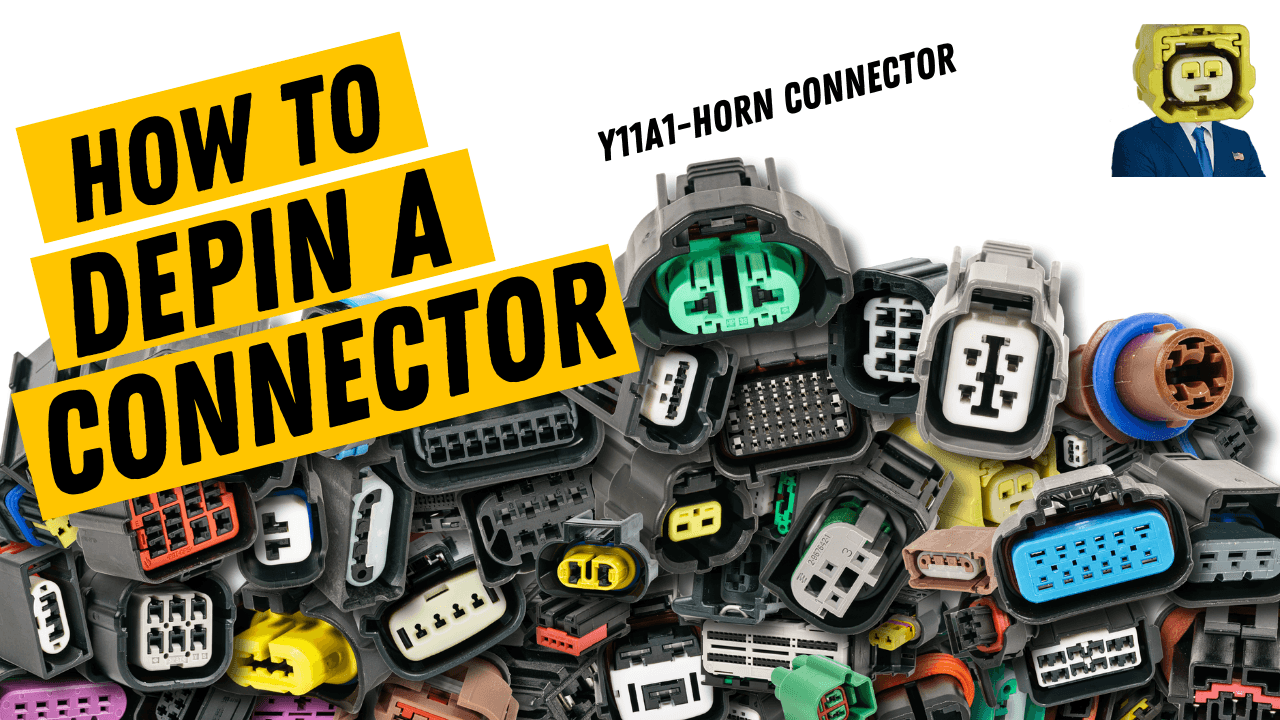 Y11A1
Checkout how to de-pin a 1-pin horn, automotive connector. Also a very common pigtail. 
Tools and Pigtails
A video discussing the most recommended tools and how to use them to de-pin connectors.
10-Terminals
This is our top-selling, most common 10-terminal automotive connector. 
L43A2
Top-3 selling automotive connector. It's function is for a fog lamp for Kia, Hyundai. 
Video #1 reviews the top-selling, most common electrical connectors. Thans can range from fog lamp, horn, running lamp, headlight and turn signal connectors.
Video #2 reviews a 3-pin wire connector, Y210B3. This is a standard front turn signal connector with 3 terminals.
Video #3 discusses horn connectors, specifically Y11A1. This connector is commonly used for Lexus, Toyota models.
Video #4 is a popular one. Not only does it demonstrate how to repair these connectors by de-pin and re-pin but it also reviews the top, most recommended repair tools that should be used.
Video #5 demonstrates how to repair large connectors. In this case we use our top-selling 10-pin connector, Y66A10. This automotive connector is used for blind spot collision sensor fitments and Toyota, Lexus functions.
Video # 6 is one of our most viewed videos on YouTube. It's for L43A2. This is a 2 terminal automotive connector used for Hyundai, Kia and for a fog lamp fitment.
And lastly, our bonus video. This is one of our most detailed video demonstrating how to repair automotive connectors. It's for our top-selling, most commmon pigtail, Z27C2. This is a 2-pin connector and it can be used for a wide array of functions and fitments.
And in the future, here are a few links you may find extremely useful.
Bonus Video, Z27C2
Below is our top-selling, most common automotive connector; Z27C2
Visit our YouTube page to find a ton of helpful repair videos for de-pinning, re-pinning, automotive electrical harness repair, automotive connector FAQs, how-tos and much more. 
If you want to see the complete details and fitment/functions list for each of these automotive connectors mentioned, you can. Just type each of these part numbers into your search bar and it will populate.
SURF OUR WEB
Here are the 5 most popular ways our customers love to search:
Keyword Searching
Live-Chat, NOW
Instant Photo Matching
Pigtail Smart App
Vehicle Filter
Have you taken our new quick search for a test drive?
Now, you can search for your connector by just about any keyword — including vehicle model-year, fitment and more — or VIN number.
You can also get answers to frequently asked questions, access how-to repair videos and more. Se habla español!