Automotive Pigtail Kits - All Types of Electrical Connectors
You choose the electrical connector types you need and want in your inventory kit, ready to go when you need them most. 
We know cycle time and severity are extremely important. And sometimes an electrical connector can be severity's kryptonite when you're trying to deliver a vehicle back ASAP. That's where connector kits come in. 
You'll have instant access to all of the most common electrical connector types. 
In your inventory, ready to go when you need them most.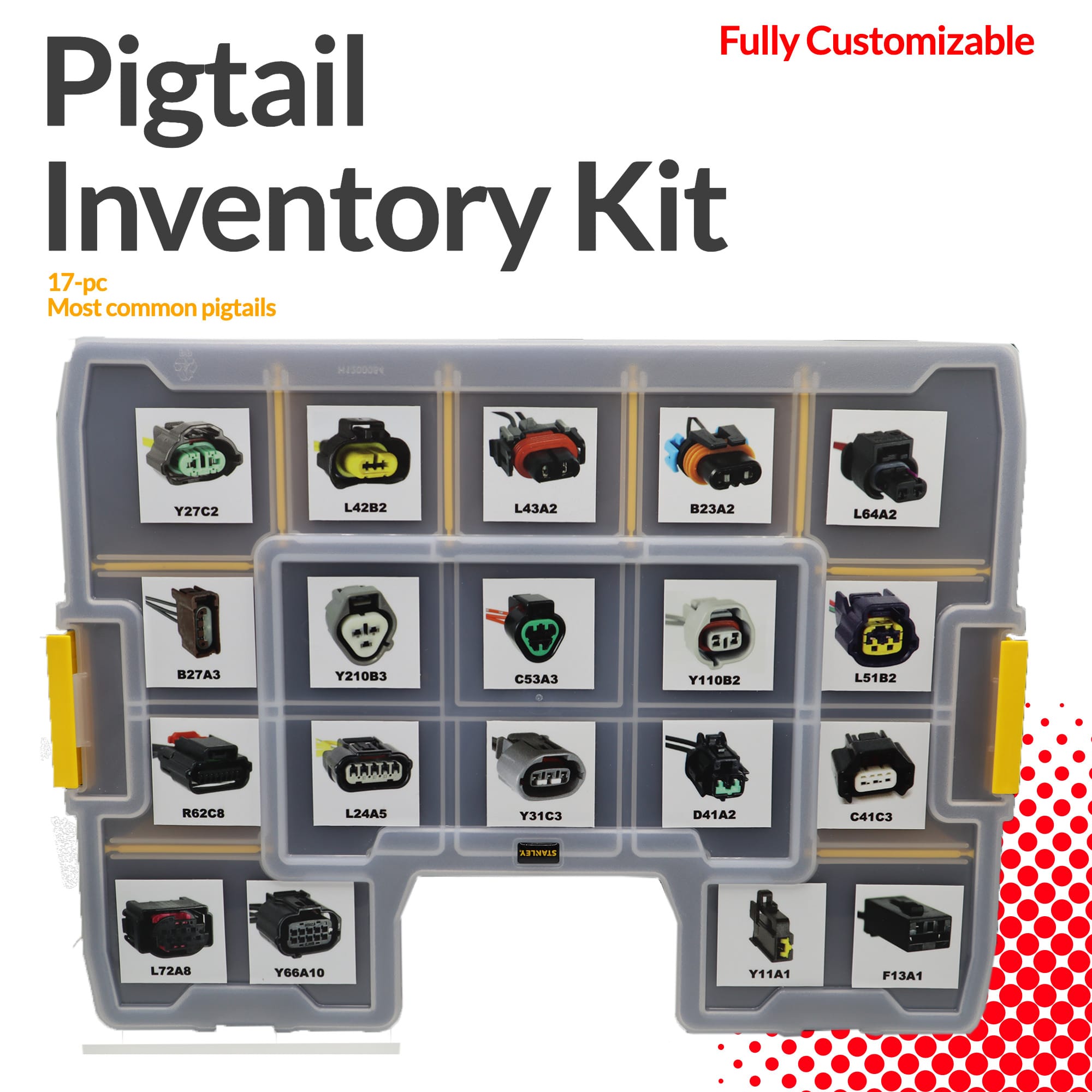 Order the most common connectors as a kit, choose your own types of connectors, or let us build one for you! 
MOST COMMON
Choose our pigtail kit containing the most common, top-selling pigtails in the automotive repair industry. 
YOU CHOOSE
No one knows their repair shop better than you. So, if you know exactly what connectors you want, just tell us. 
ALLOW US
We sell thousands of pigtails and know exactly which types are the most common, and most used in auto repair. 
Electrical Connector Types: The Most Common
Here are three examples of the most common automotive pigtails in auto repair. 
The number one, top-selling connector for 5 years.
A close runner up to the top-selling connector.
3rd most common, top-selling connector.
AUTOMOTIVE CONNECTOR KITS
Wholesale pricing | Quick re-ordering | See more details.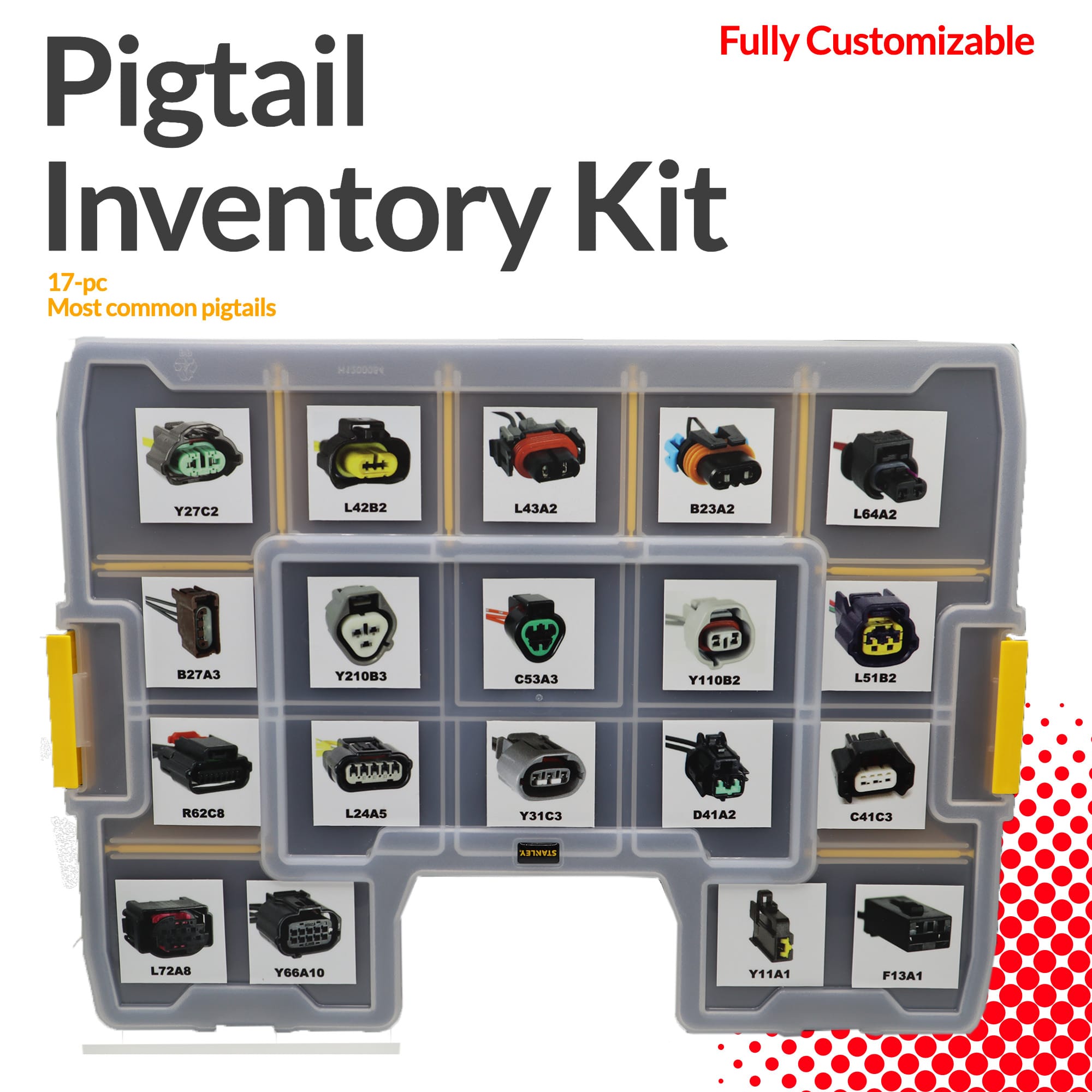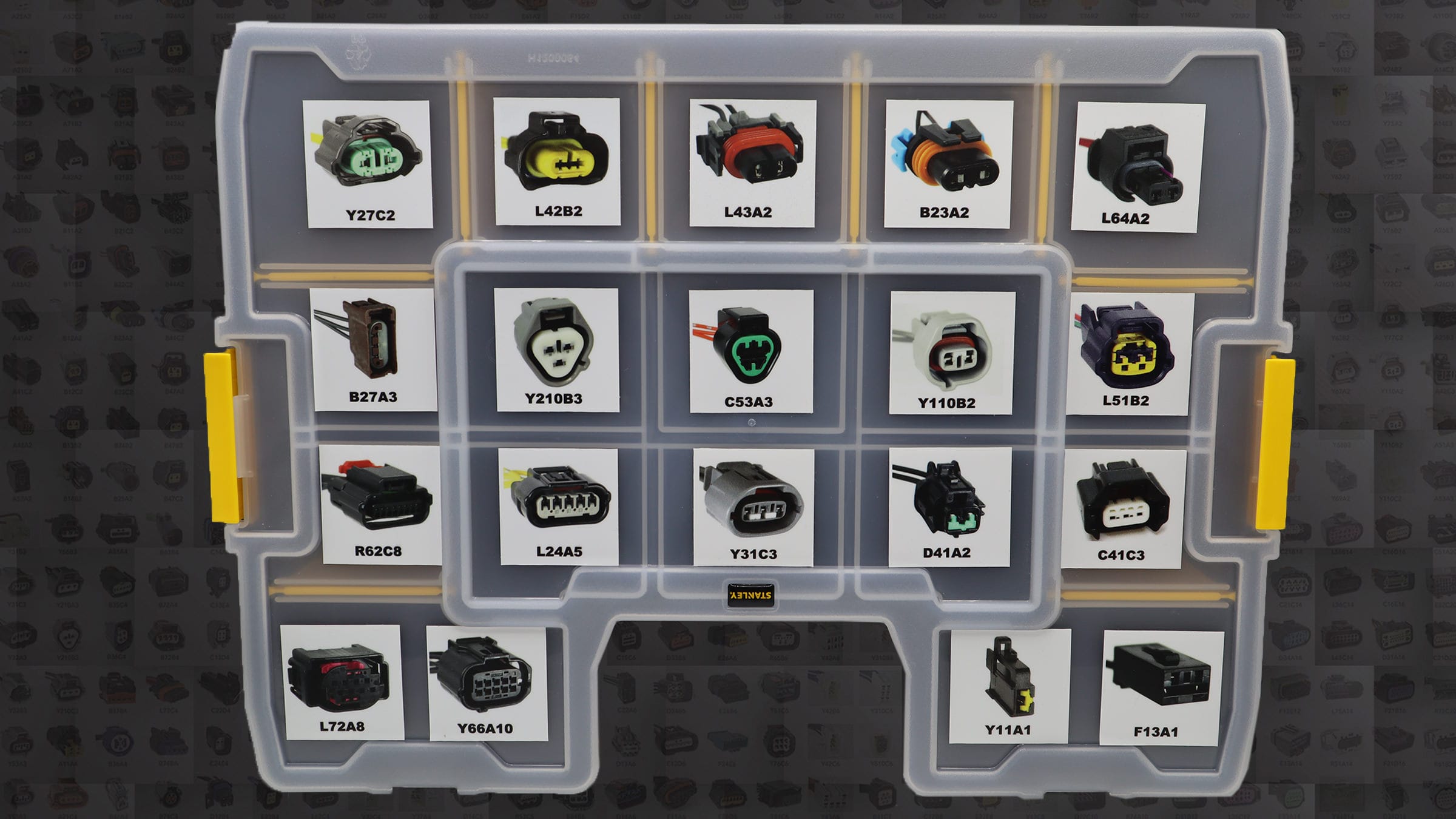 Have you taken our new quick search for a test drive?
Now, you can search for your connector by just about any keyword — including vehicle model-year, fitment and more — or VIN number.
You can also get answers to frequently asked questions, access how-to repair videos and more. Se habla español!